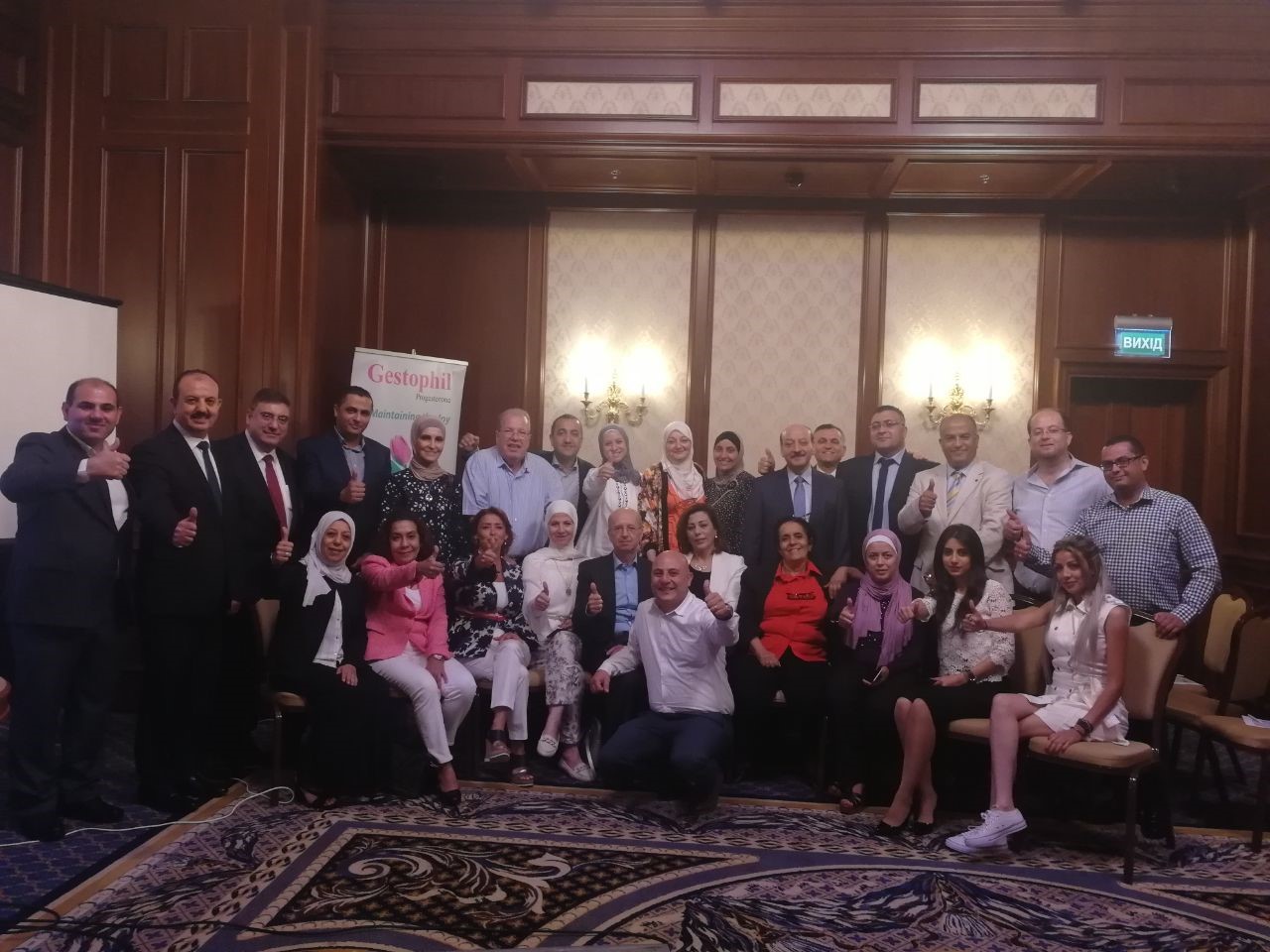 Philadelphia Pharmaceuticals has recently organized Gestophil Standalone from 04 - 07 August, 2018. Hosted in Kiev, Ukraine, the standalone was attended by 22 Gynecologists from Jordan.
The attendees have attended four scientific lectures, discussing deeply the roles of Progesterone in the Associated Reproductive technology(IVF and IUI) and in prevention of Preterm Labor.
At the beginning of the scientific program, the Regional Product Manager has welcomed the attendees and given a brief about Philadelphia Pharmaceuticals establishment and latest achievements done by all its departments with the guidance of Mr. Munther Hussein, the chairman of the company.
The scientific program was of two sessions, the lectures were given and moderated by high expert gynecologists in the field of Assisted Reproductive Technology (ART)
The first session was moderated by Dr.Abeer Ennab and Dr.Mohammad Al-Ja'abari, in which Dr.Suleiman Dabit and Dr.Ayman Al-Smadi have conducted two separate lectures about the progesterone and its role in the IVF and IUI.
The second session was moderated by Dr.Majeda Ejjalad and Dr.Falah Khalifeh, the speakers were Dr.Omar Al-Omari and Dr.Amjad Kan'an who have presented two lectures about the role of Progesterone in the prevention of Preterm Labor and case studies linked to Progesterone treatment.
The attendees have also visited the main historical and touristic places through different organized trips by Philadelphia Team.